Privacy and Data Protection professional:
I head up the privacy & data protection practice at Gemserv, leading on privacy and data protection, and I help businesses harness the data they hold. I work across all sectors, and also focus on the privacy challenges surrounding the Internet of Things and Artificial Intelligence. I am passionate about digital ethics and data governance. I am keynote speaker at industry events in the UK and internationally.
Co-Founder of the Women Leading in AI Network:
I co-founded the Women Leading in AI Network, a lobby group of women from different backgrounds aimed to mobilise the tech industry and politics to set clear governance around AI so that it works for everyone and is constrained by our human values.
Public speaker and commentator in the UK and internationally:
I regularly write and feature in the media in both the UK and overseas, including the Victoria Derbyshire programme, BBC Radio4, the Guardian and the BBC world, commenting on privacy, data ethics and innovation. With twenty years of experience in international public life, including as advisor to the Romano Prodi government in Italy, I speak at events and conferences on digital ethics, the governance and norms of AI as well as equality and international affairs.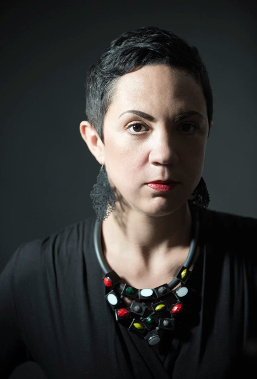 TALKING Equality and women's empowerment
FEATURING on the Victoria Derbyshire programme
MY STORY in a magazine