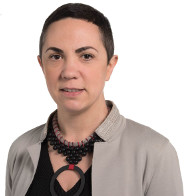 Ivana Bartoletti
Privacy and Data Protection professional, I provide legal advice and support on UK, RoI and European privacy and data protection matters at SKY.
Previously, I was Information Governance Manager at the NHS Counter Fraud and Security Management. In 2012, I received the Best Personal Achievement in the Public Sector Award for introducing new policies to protect the safety of NHS staff.
International public speaker and commentator on politics, foreign affairs, privacy and equality - in the media and at events in both the UK and overseas.
As 2016 Havering and Redbridge London Assembly candidate, reduced Tory majority to just above 0.5%. In 2014, as an MEP candidate, helped Labour achieve its best European result in London since 1974.
Chairs the Fabian Women's Network (FWN), a leading women's organisation. FWN's mentoring programme has received worldwide recognition and featured in the Observer for its success in helping women break the glass ceiling
Long history as an activist and politician. At 19, was Leader of the biggest Students' Union in Italy. Went on to work with the Democrats of the Left and the Romano Prodi government, in politics at national and International levels. Was adviser to the Minister for Human Rights.
Settled in London in 2008, lives in Hackney with her husband and two children.
Links
My story in a magazine
My campaign in the Guardian